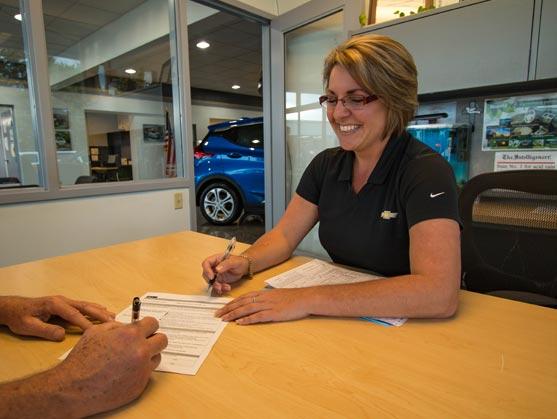 Bad things happen to good people, but as the saying goes, "tough times don't last, tough people do." We've all been through rough patches in our lives, but a rough patch right now shouldn't prevent you from getting financed for a new car.
At Walker Brothers Chevrolet, our expert Finance Managers will work with you to find rates and terms for the vehicle you want that you can afford. We work with all sorts of problems, such as:
Bankruptcies
Foreclosures
Delinquencies
Excessive Debt
Loss of Job and More
Our dedicated professionals and staff have the right kind of experience with credit problems. We've seen it all, so we know how to work around issues that would otherwise cause you grief trying to fix. Let the Walker Brothers Team help you find your next vehicle first and then we'll sit down and take a look at overcoming these obstacles together. If you'd like you could even fill out our online Financing Form to get started there first as well. Thanks and we look forward to getting you on the right road again.
From All of Us at Walker Brothers Chevrolet